Luna Old Iron Tile
£4.80 /Per tile
Dimensions
15 x 15 x 1.8cm
Order a Sample
We recommend ordering a sample as colour and finishes can look different in the natural light of your home.
Enter quantity —
You can either enter m2 or number of tiles
Not sure how many tiles to order? Please enter your measurements and we'll work out how many tiles you will need.
Total Area Size: m²
Number Of Tiles:
Please note: We have added an extra 10% for trimming or accidental damage.
Delivery information: In Stock tiles delivery from £35, Made to Order tiles delivery £99
Product Description
Stars are here for keeps, they started trending some years ago now and they are still with us. There's an elegance and playfulness that you can't help but love in the star pattern. And we all share that fondness. The designs are so simple and to make them a little sweeter they are a little smaller than our normal tiles, 15x15cm. Perfect for adding some fun to your interior. Great for children's bathrooms or making a more sophisticated statement in your hallway.
Product Info
| | |
| --- | --- |
| Product ID | 762354270296 |
| Size (cm) | 15 x 15 x 1.8cm |
| Tiles per m2 | 45 |
| Pattern | Stars |
| Material | Cement |
| Shape | Square |
What these tiles are perfect for
Please make note of whether your tiles need sealing or not. We recommend you follow our installation guides when laying your tiles.
Inspiration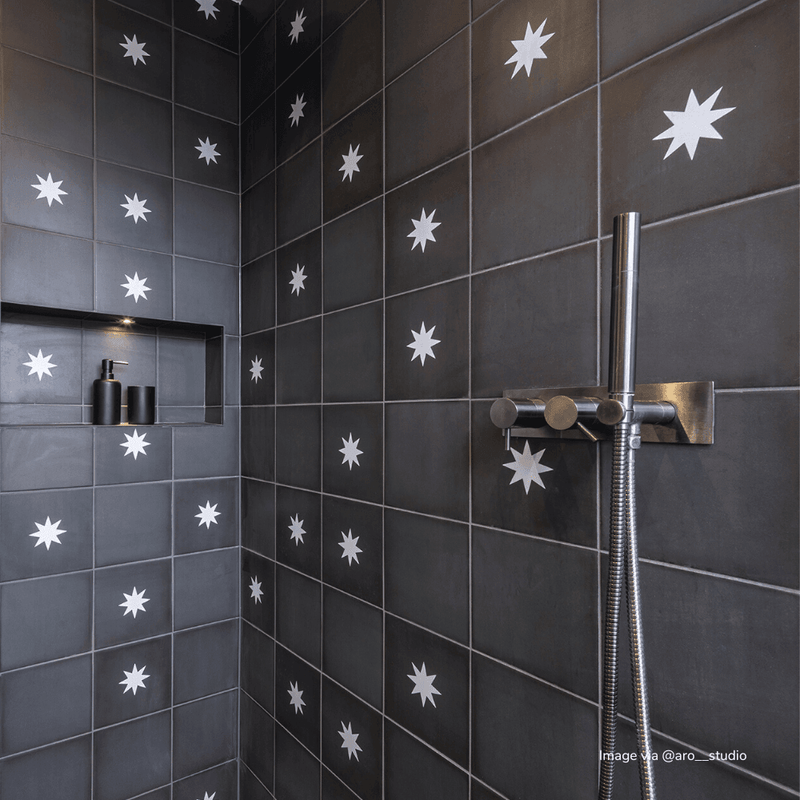 Matching Tiles

Inverse Luna Old Iron Tile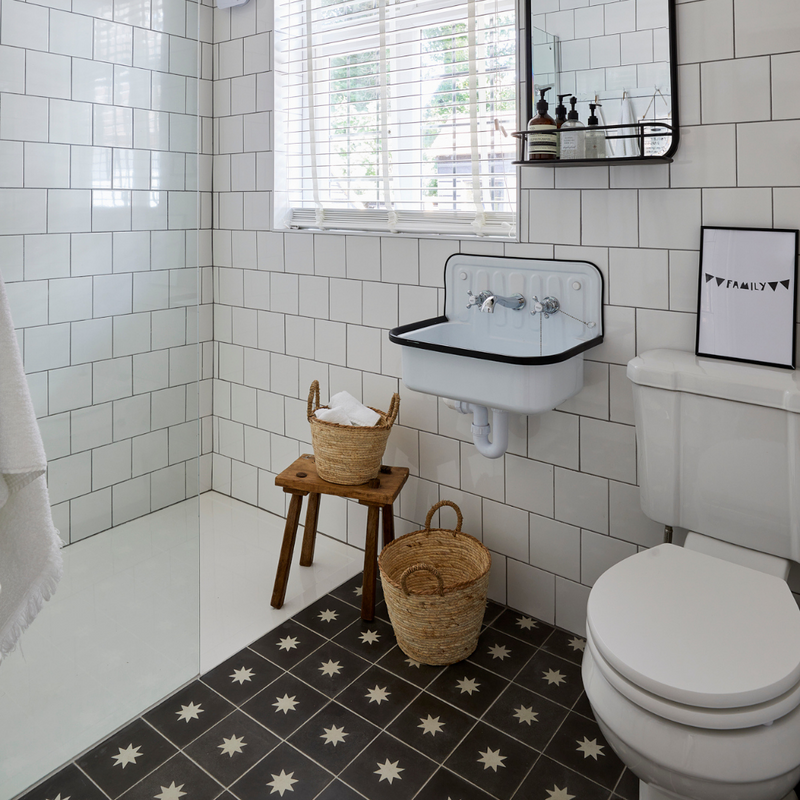 Matching Tiles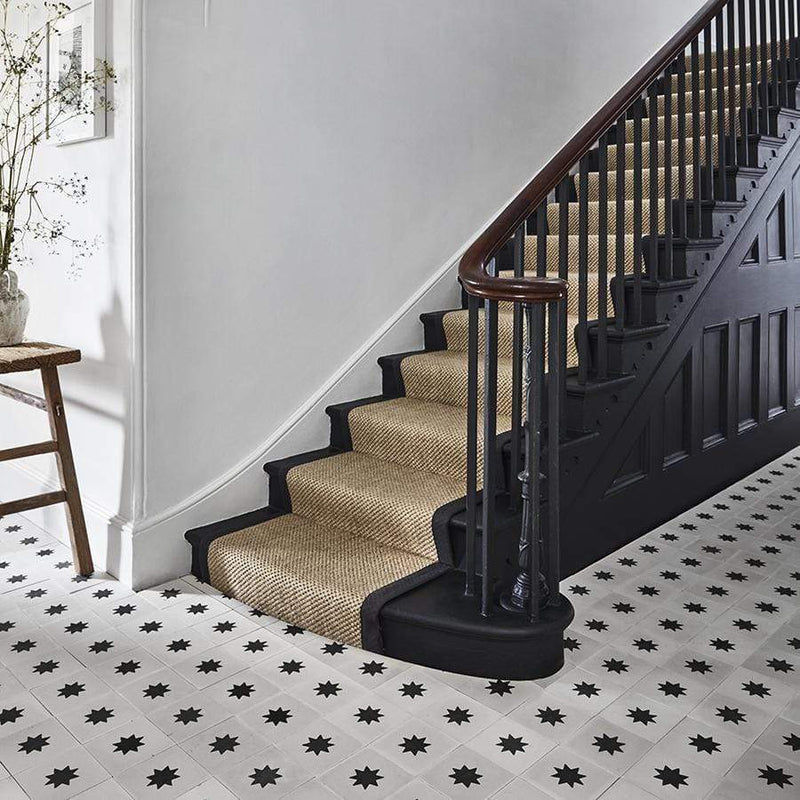 Matching Tiles